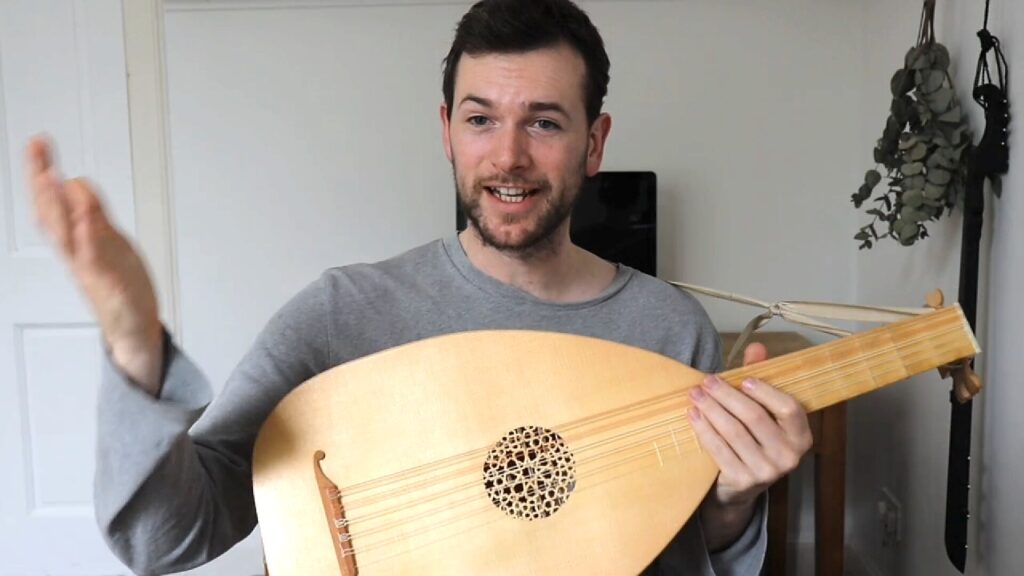 The course includes
7 introductory lessons

30 beginner's lessons and 3 intermediate lessons

8 technical exercises

In depth analysis of right and left hand 'thumb inside' Renaissance technique.

Free support via email.

Advice on buying a lute and stringing it.

Links to useful lute-related websites.

A glossary of lute terms.
Each lesson includes
A new piece to learn, constructively graded by difficulty to allow simple progressive learning.

A video performance of the piece with focus on both hands.

Three simple technical and musical suggestions to focus on.
Signing up
The course costs £50 per year and includes all future updates.
Once subscribed, you will be emailed details enabling you to access the lessons online.
Subscribers will also receive 20% off private lessons with me via skype or in person. See my Teaching page for more details.
Subscriptions can be cancelled at any time.
I was delighted to discover this invaluable on-line teaching course for those wishing to learn how to play a renaissance lute properly. I am surprised no one has done this before, given the era of modern technology. The quality of the video material is excellent and allows a beginner to understand the required thumb and finger movements lucidly. An excellent contribution to lute pedagogy.

Ray Wainwright (beginner lutenist)
*This course is designed for those wanting to learn the Renaissance lute in 'G' (6-10 courses/string-pairs) not the Baroque lute in 'd minor' (11-13 courses) or the Theorbo. Please email me if you are unsure whether your instrument is correct for this course.
*Please also note that this course is not designed to replace the role of lute teachers, only enhance the learning process. I recommend that subscribers have lessons in person in addition to this course.